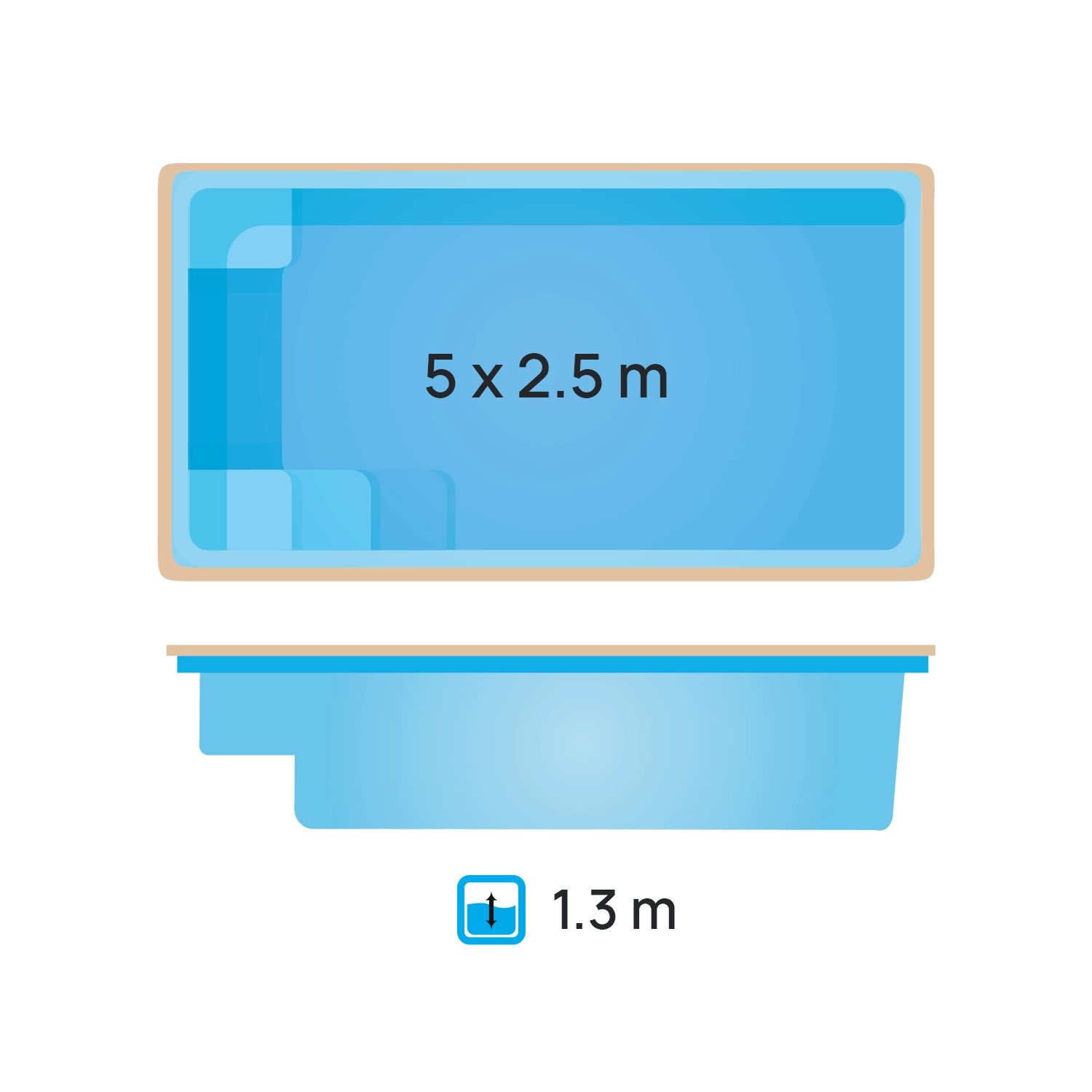 You will particularly appreciate its large bench with stairs at one angle. With its wide and versatile relaxation area, the Ambre 5 provides a place to unwind. This leisure pool can become a multi-use space for relaxation and fun!
Includes:
Spotlight
Filtering including pump box, pump, filter, electrical box 125 W, pressure gauge, sand 100 kg
Cleaning kit including aluminium pole, sweeper brush, leaf rake and test kit.
Optional:
• Filtering media (Clinobrite)
• Salt or Magnesium chlorinators
• Pool barrier or Safety net
• Heat pump
• Automatic pool cleaners
Our selection of products for a complete and enjoyable experience.