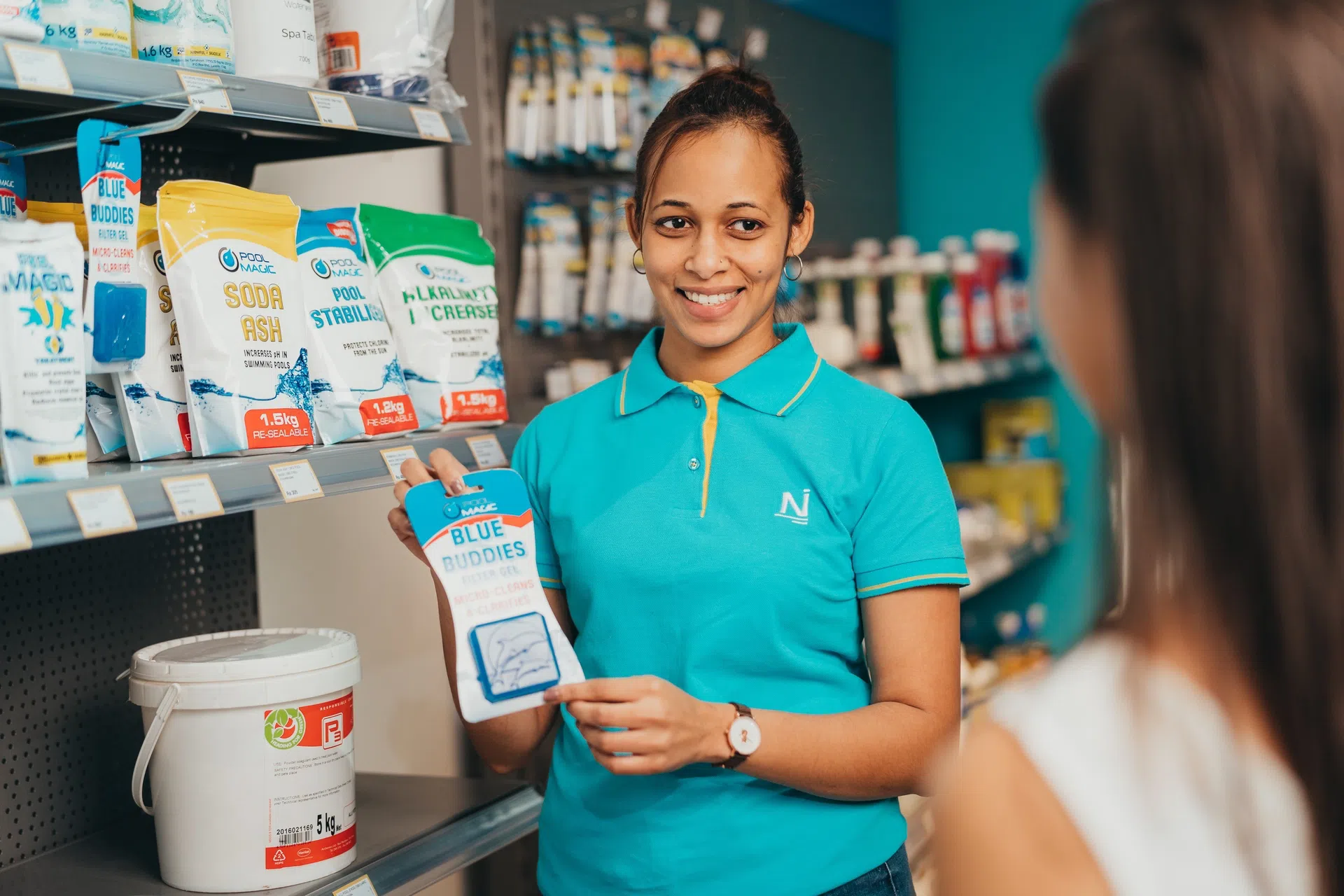 Nabridas has quickly established itself as a prominent player in the pool equipment sector since expanding its Pool Shops network in 2014, particularly with the launch of two shops in Tamarin and Grand-baie. This is due to its competitive prices, premium brands, and the advice provided to clients.
Today, Nabridas has four Pool Shops in strategic areas including Grand Baie, Tamarin, Pailles, and Petite Rivière.
Enjoy a free first year of exclusive benefits and privileges in all our Pool Shops with the purchase of your dreamed pool at Nabridas.
Nabridas pool shops offer a wide range of specialised pool products, from essential equipment and consumables to enhance everyday pool management, to comfort-enhancing accessories that elevate the swimming experience. With the largest network of pool shops on the island, Nabridas provides everything you need for operating and managing your pool, as well as basic accessories for cleaning, disinfection, and water balance, such as water testing strips, manual and digital water analysis testers, skimmers, brushes, and manual and automatic vacuums. Additionally, Nabridas offers a variety of well-being and leisure products, such as inflatable spas, aboveground pools, and inflatable games.