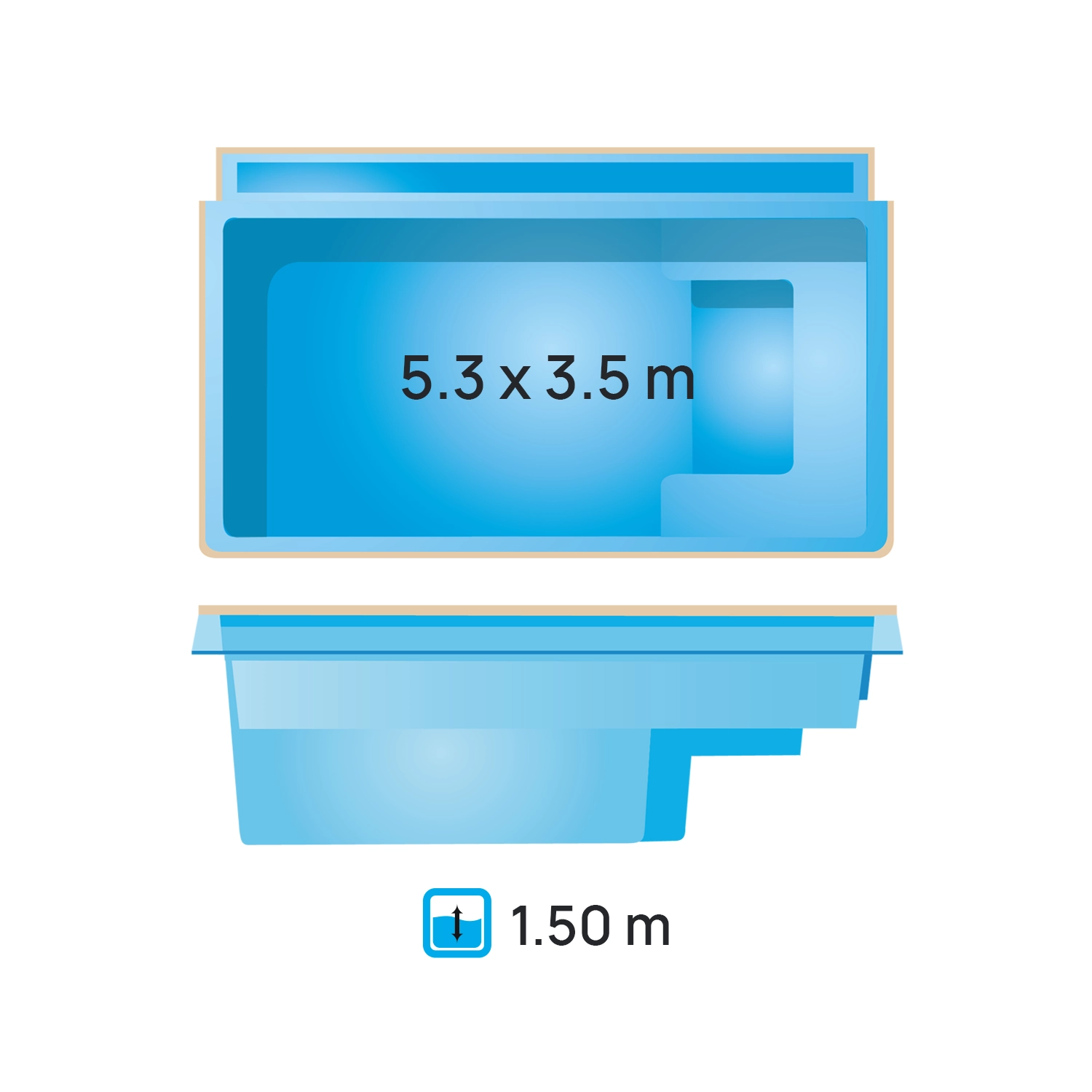 The Topaze Infinity is a perfect spot to take a dip, relax and soak in the sun and spectacular vistas. You can also sit on the ledge and enjoy the continuous flow of water over the 5 m infinity overflow edge with a view that extends as far as the horizon.

This overflow fibreglass swimming pool will make luxury accessible at a cost that is below the standard price for a concrete pool.Includes:

Spotlight
Filtering including pump box, pump, filter, electrical box 125 W, pressure gauge, sand 100 kg
Cleaning kit including aluminium pole, sweeper brush, leaf rake and test kit.

Optional:
• Filtering media (Clinobrite)
• Salt or Magnesium chlorinators
• Pool barrier or Safety net
• Heat pump
• Automatic pool cleaners
Our selection of products for a complete and enjoyable experience.