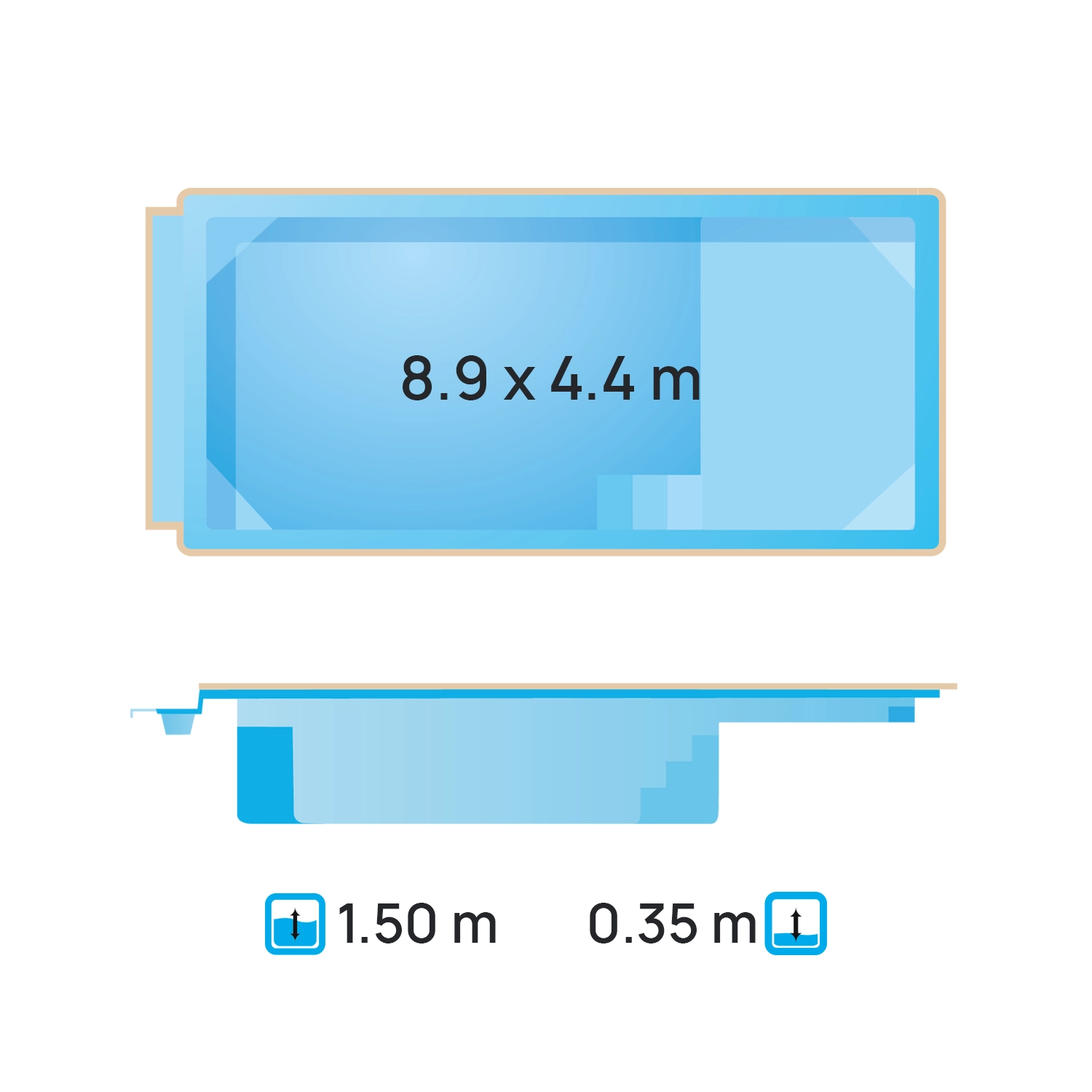 Envisioned to transform the experience of the horizon with full comfort, this fibreglass pool model is a more cost-effective option than concrete pools and is particularly well suited for sloping locations, whether on the side of a mountain or with an oceanfront view. With this unique and innovative concept developed in Mauritius by Nabridas, affordable luxury and fun are just a dip away!
Includes:
Spotlight 300 W and 2 led aimflow light
Filtering including pump box, pump, filter, electrical box 300 W, pressure gauge, sand 100 kg, additional transformer 125 W
Cleaning kit including aluminium pole, sweeper brush, leaf rake and test kit.
Optional:
• Filtering media (Clinobrite)
• Salt or Magnesium chlorinators
• Pool barrier or Safety net
• Heat pump
• Automatic pool cleaners
Our selection of products for a complete and enjoyable experience.