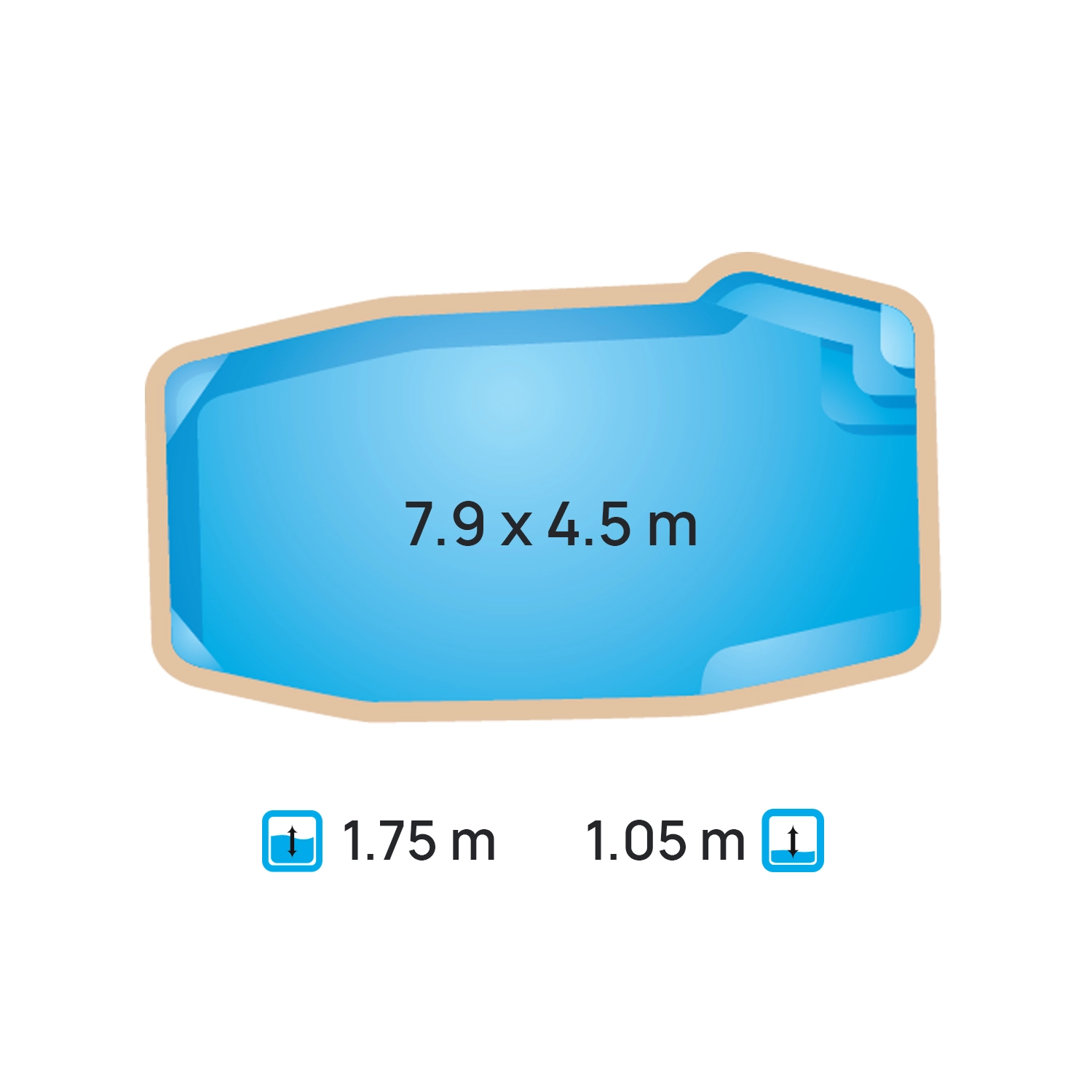 This model has been designed with enough depth to allow you to play, swim and even dive. A spa annex can also be added.
A Zen-like space to enjoy a relaxed moment!
Includes:
Spotlight
Filtering including pump box, pump, filter, electrical box 300 W, pressure gauge, sand 100 kg
Cleaning kit including aluminium pole, sweeper brush, leaf rake and test kit.
Optional:
• Filtering media (Clinobrite)
• Salt or Magnesium chlorinators
• Pool barrier or Safety net
• Heat pump
• Automatic pool cleaners
Our selection of products for a complete and enjoyable experience.