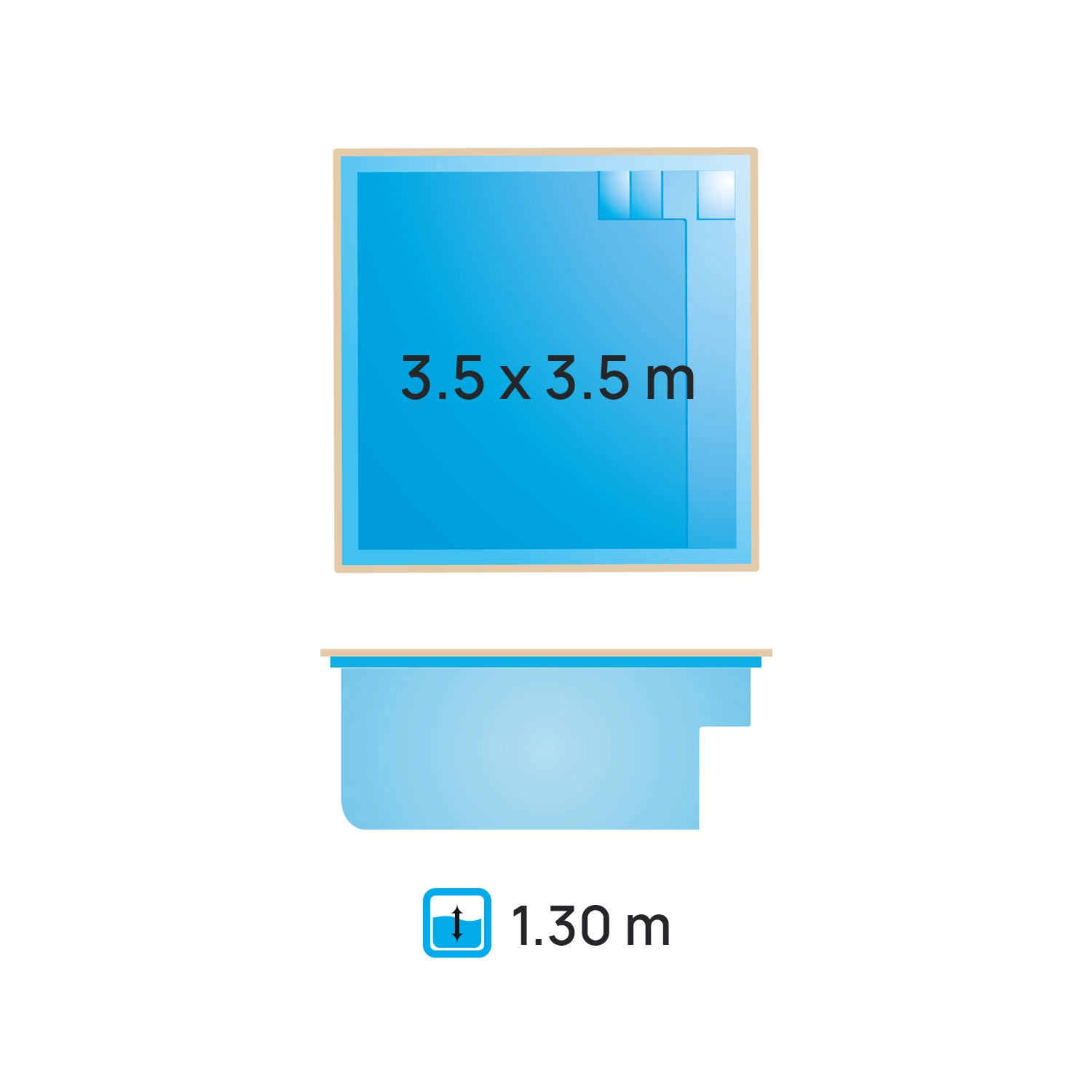 This compact and square haven offers respite from the heat, allowing you to relish in the simple pleasures of refreshing dips and leisurely lounging. Embrace the joy of a smaller pool that brings big smiles and endless enjoyment right to your doorstep.
Includes:
Spotlight
Filtering including pump box, pump, filter, electrical box 125 W, pressure gauge, sand 80 kg
Cleaning kit including aluminium pole, sweeper brush, leaf rake and test kit.
Optional
• Filtering media including Clinobrite
• Salt chlorinator
Our selection of products for a complete and enjoyable experience.