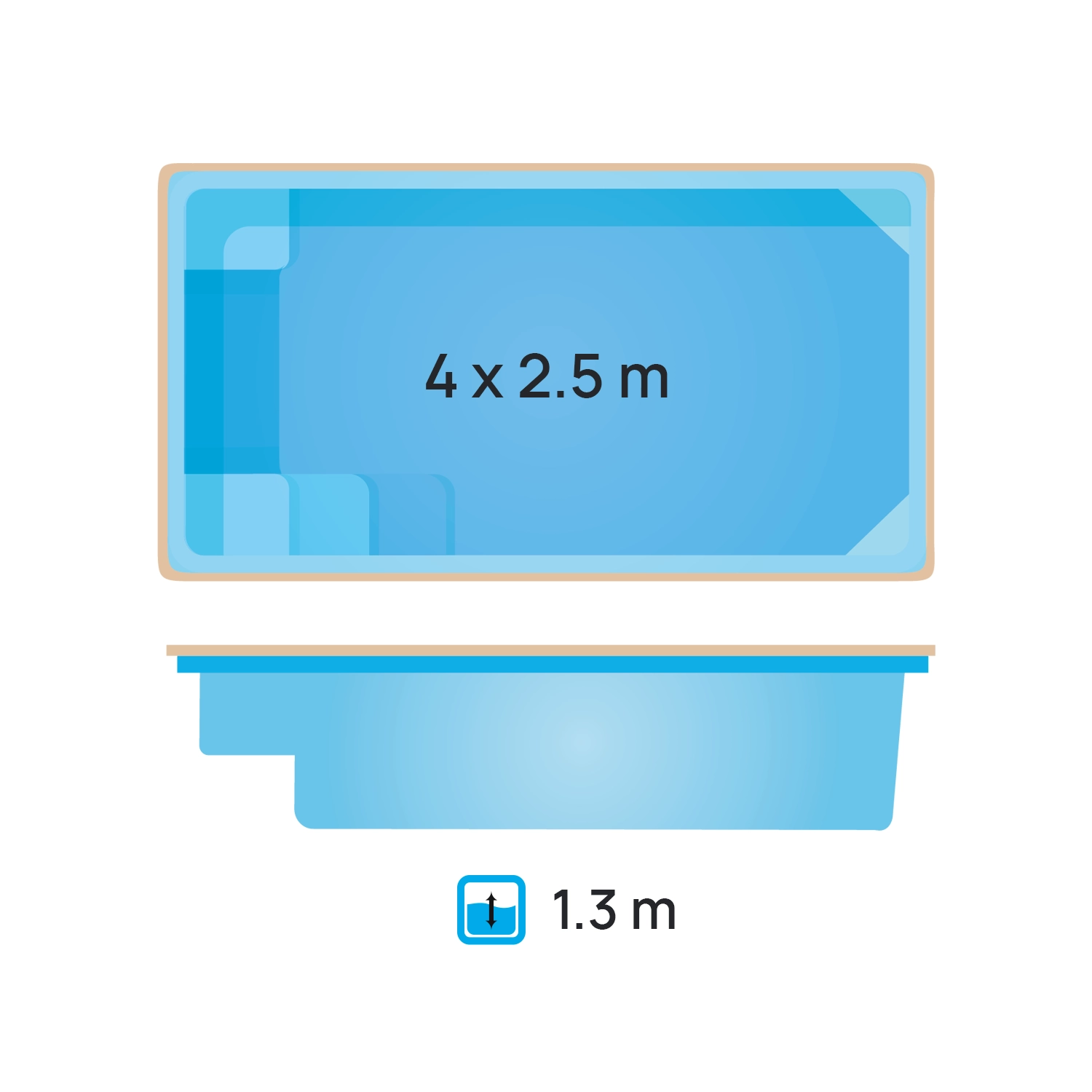 You will particularly like its corner seats located in the swimming area as well as its small bench at the entrance of the pool. This model is available in aboveground version.
Includes
Spotlight
Filtering including pump box, pump, filter, electrical box 125 W, pressure gauge, sand 100 kg
Cleaning kit including aluminium pole, sweeper brush, leaf rake and test kit.
Optional:
• Filtering media (Clinobrite)
• Salt or Magnesium chlorinators
• Pool Barrier or Safety net
• Heat pump
• Automatic pool cleaners
Our selection of products for a complete and enjoyable experience.